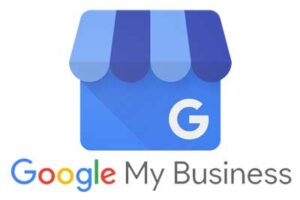 A professional stock photo used to make a business appear to be a leader in its industry isn't the best choice.  The common consumer can see through these images like a cold caller on the phone.  People want to see the real you, which is why they are taking to the internet.  Not every image needs to be shot in the perfect light during the golden hour.  Upload real business photos, and don't be afraid to use your cell phone.  Some of the best performing images on a business's page are shot by customers with their cell phone during a visit to your location.
Consistency Is Key
We have found that uploading images regularly helps the business get more views overall.  It's tempting to dump 20-50 images at a time while it's on your mind, but this doesn't appear to give the same results when we look at Google's Insights Data for businesses that we manage.  Search engines can tell when an image was created and even where the image was taken if you have your GPS location services turned on for cell phone images.   This is just another example of how a long term strategy and consistency beats out the competition over time in search results.
Use The Google Photos Categories
Exterior & interior photos
Show your potential customers what to expect when coming to your location.  Wide-angle photos of the outside of your building and the entryway are a great place to start.
Product photos
Not every product needs to be uploaded at once, but show off the various product lines you carry.  Adding new products and then posting about them can be great content.
Service business photos
This is a great opportunity to show your team interacting with customers.  Service area businesses also have the opportunity to include on-location photographs.
Food & drink  menu photos
If you are a restaurant, this is a must.  Have you ever noticed customers that look around the restaurant only to ask the waiter what someone else is having?  Here you can show customers photos of the dish and let their eyes do the ordering.
Common area photos
This is a great genre of photos for apartment complexes, office buildings, shopping malls, etc.  Sometimes there are bonus reasons nearby that put your location ahead of the competition.
Employee photos
A great team can make or break a business.  Headshots work for this category, but team photos and candid shots can help show your company culture.
Track Photo Views
The best part about digital marketing is that results are trackable.  Google lets you know what business photos are performing the best, so you might pivot your strategy to include more of that photo category.
If the task of adding META data to photos and uploading every week seems overwhelming, our team would be happy to help implement your strategy and do the grunt work!